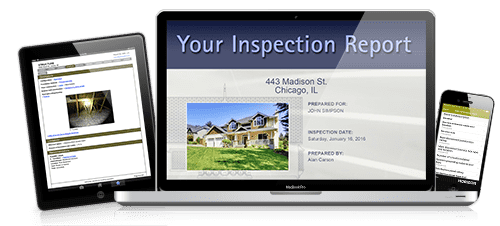 Real Estate Professionals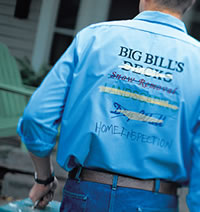 Are you a real estate agent, real estate attorney, or a mortgage lender? Your clients turn to you for advice and recommendations for their real estate needs. When you make those recommendations, you not only place your clients in the care of others, but your reputation is on the line as well.
Whose reputation are you staking your reputation on? Not all home inspectors are alike.
Don't waste your time with other home inspectors. My procedure for each and every home inspection will only take approximately one hour of your time instead of a common 3-4 hour inspection. I complete 90% of the inspection before you and your client arrive. I do it this way for two reasons. This method allows me to focus all of my attention on the property and making sure that I provide a quality product for you and your client free of distractions. This also means you and your client won't need to stand around and wait for 3-4 hours while I complete the inspection and get all of my picture. Upon completion of the inspection I go over all major points of defect with you and your client. During this walk through I will identifying incidentals that are merely maintenance issues, they can take care of after the purchase, as well as any major defects found that could cost them substantial dollars or represent significant safety hazards. I don't use a lot of technical jargon that might confuse, unnecessarily concern or scare off your client.
This combined with my other time saving methods will almost guarantee that your client has an excellent experience while not having wasted a huge chunk of your day.
Try me once and if you are unhappy I will gladly do anything I can to continue to be on your recommended home inspector list. I aim to provide a top notch experience and make you look good.
Only an ASHI® inspector provides your customers with a professional, personalized inspection that combines 29 years of nationally recognized technical standards along with a code of ethics and the very best in customer service, education and satisfaction.
Experience You Can Trust Your client is about to make one of the biggest and most expensive buying decisions of his or her life. Although there are many small decisions along the way,
the decision to have a quality home inspection may be the most crucial.
As a real estate agent representing a home buyer, you realize how important a home inspection is, and there are also important reasons to consider a
pre-listing home inspection
for your home sellers as well. As a real estate attorney or mortgage lender, you want to make sure that your clients have good, qualified information to base their investment decisions on.
HSH Property Inspection will provide your client with a thorough, independent, top to bottom inspection and a comprehensive easy to understand report. This report will include a description and evaluation of the condition of the various systems and/or components of the building, as well as their anticipated remaining life expectancies.
In addition, HSH is certified to perform radon testing for your client. We'll be happy to discuss radon testing options with you or your client.
We understand the home buying experience can be stressful. Our goal is to work with your clients to identify any surprises that may not have come to light during their walk-through. Our expertise and testing can also help identify concerns that may not be detectable through even the most detailed walk-through. The information they receive from the inspection will help them feel more secure about their purchase.
---